About the Artist:
Melissa Formica is an award winning professional makeup and hairstylist serving industry for over 13 years. Melissa's wide range of work has been seen Brides, Vanity Fair, Vogue, Self, Glamour and NBC. Her roster includes celebrity clientele to the everyday woman.
Her journey began in the fine arts. Melissa developed her skill in creative writing, drawing and photography which bridged over into makeup. At a young age, she was recognized as an artist to watch. No matter what medium she chose to create with, the face has always been her devoted muse.
Every client is given the same personal, red carpet treatment. She specializes in airbrush, traditional makeup and hair. Past clientele will tell you from consultation to stepping on set, she is dedicated to make you look and feel your very best.
Beauty. Is. Inclusive.
Her style is versatile to fit your needs and comfort level. The end result is always your own shade of gorgeous.
Melissa's kit spills over with today's top rated products and constantly educates herself with the latest trends. She travels all over the tri-state and country for her clients. Melissa has a handpicked team of vetted stylists to accommodate your party. Please contact her for competitive rates, services and availability.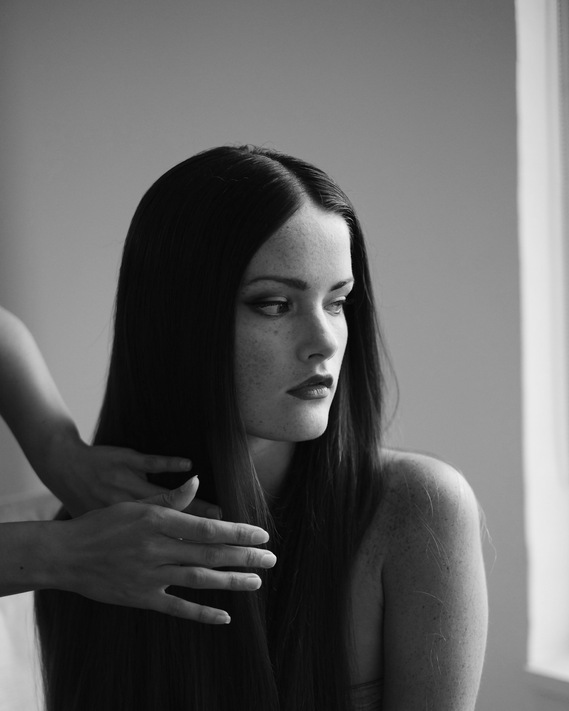 Available for bookings worldwide.
My services include:
Airbrushing or traditional make-up techniques
Hairstyling
Private Lessons
Male Grooming
SFX (period looks, aging, scars, cuts, bruises etc.)
Professionalism is something that is important to me and also brings my work to it's full potential. My motivation and creativity will paint around every detail, all inspired by your personal vision. Please contact me for rates and availability. I look forward in being your makeup artist!

Contact me by clicking here
Reviews & Thanks:
"I wanted to thank you for doing my wedding make-up. Your professionalism and artistry are remarkable--not to mention that you have an exceptional knack of making a jittery bride feel at ease during the makeup process. Thank you again for your services, which I would recommend to anyone with pleasure. Your personal touch has added to our special day in many ways. "

Melinda Solway, Bride

I would highly recommend Melissa Formica as a make-up artist. I met Melissa when I was a bridesmaid in my friend's wedding. It was the first time any of us were getting airbrush make-up, so she did a great job explaining the process to us and then wow'ed us with the results. My friends and I all have different skin types and styles, but she expertly played up our best features, yet maintained a consistent look across the bridal party. When it was my turn to be a bride, there was no question who I would use. Melissa is not only an expert make-up artist, but she has a way to add a calmness to the room. We were behind schedule for my wedding, but Melissa stayed on course and ensured that I had a perfect look. She meticulously added false lashes, while talking to me and keeping me calm (or as relaxed I could be on my wedding day!). The airbrush make-up felt so light and I've never felt more beautiful. Additionally, I was still getting compliments on how amazing my make-up looked at the after-party after a night of dancing. It's no surprise that my sister-in-law also used Melissa for her wedding and it was wonderful getting my make-up done by Melissa again. Don't hesitate to give Melissa a call - you won't be disappointed! "

Stephanie Fine, Bride
"We've hired Melissa for photo shoots. She was always on time, splendid work and very personable. I highly recommend her!".

Spencer Drate/Award Winning Creative Director/Designer/Music Author
"Thank you for making me look so beautiful on my wedding day. I couldn't have been happier! I even had someone tell me that I looked like I came right out of Bride's Magazine. All of my bridesmaids loved your work and all my guests commented on how stunning we all looked. I am truly grateful for the experience and will recommend your services to everyone I meet. You have an amazing talent and I wish you much success in your career."
With Love and Appreciation,
Annalisa, Bride